Dress to (ss2012 collection)
 The fall/winter 2012 collection was inspired by the 60's and 70's pop art.
The purpose of the campaign was to create a fun and colorful mood.
All 5 paper tags designed for the collection.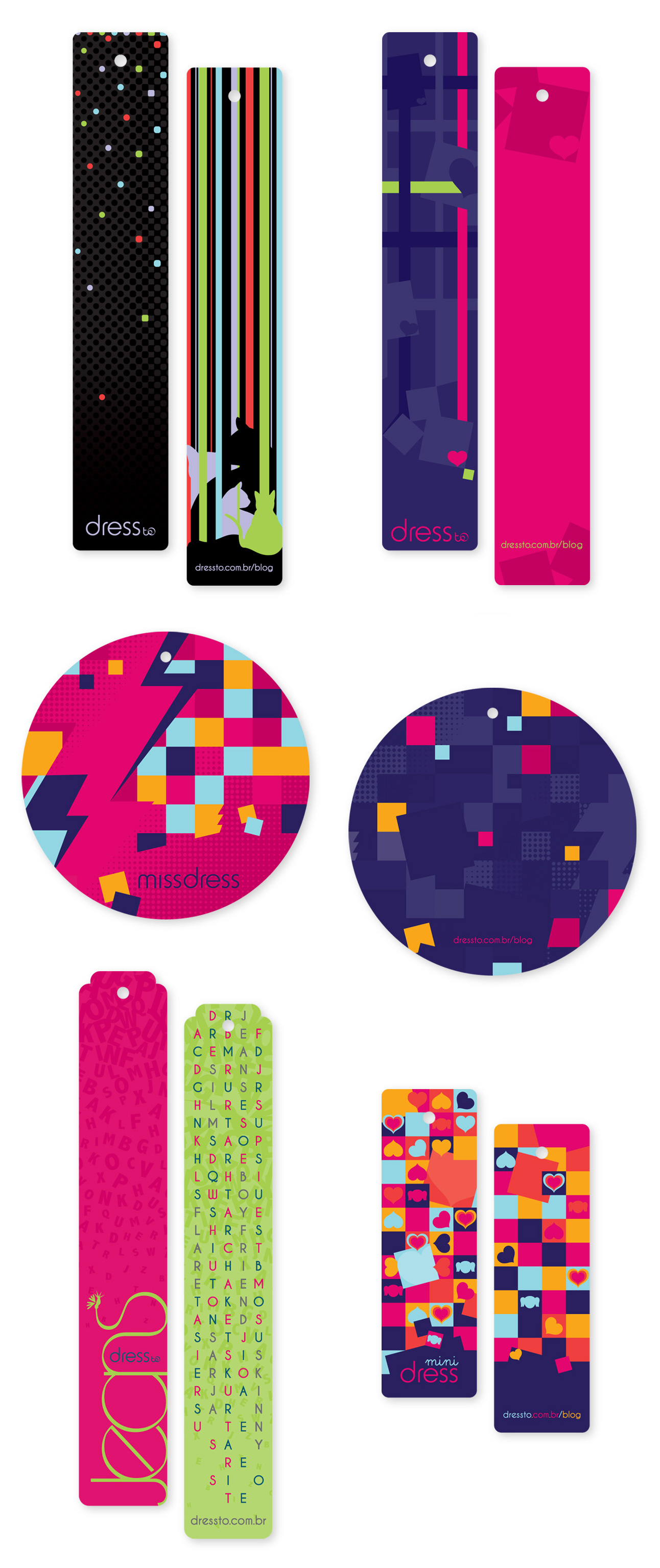 All 3 paper tags designed for the limited edition collection Jetsons vs. Dress to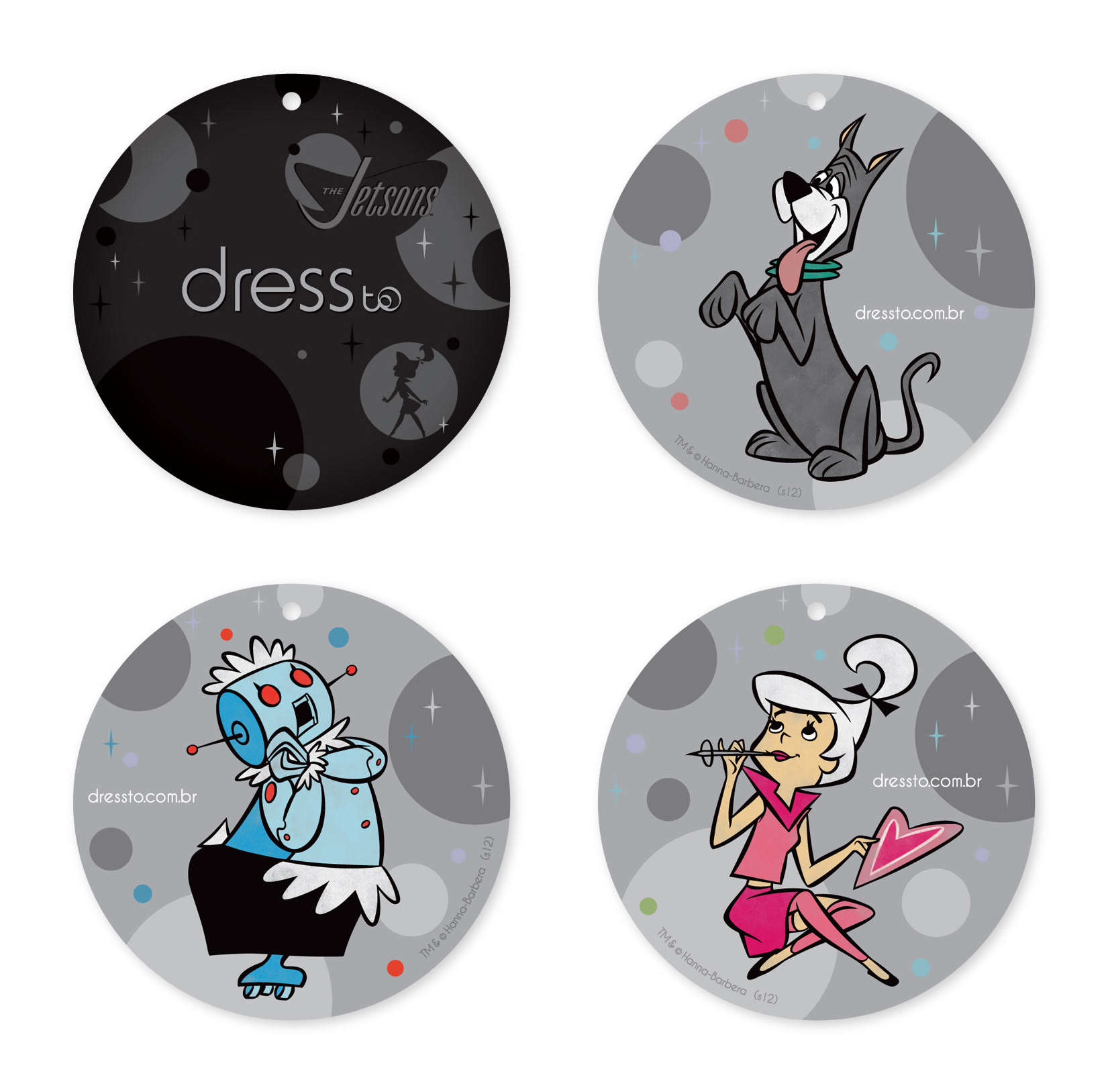 Limited edition fridge magnets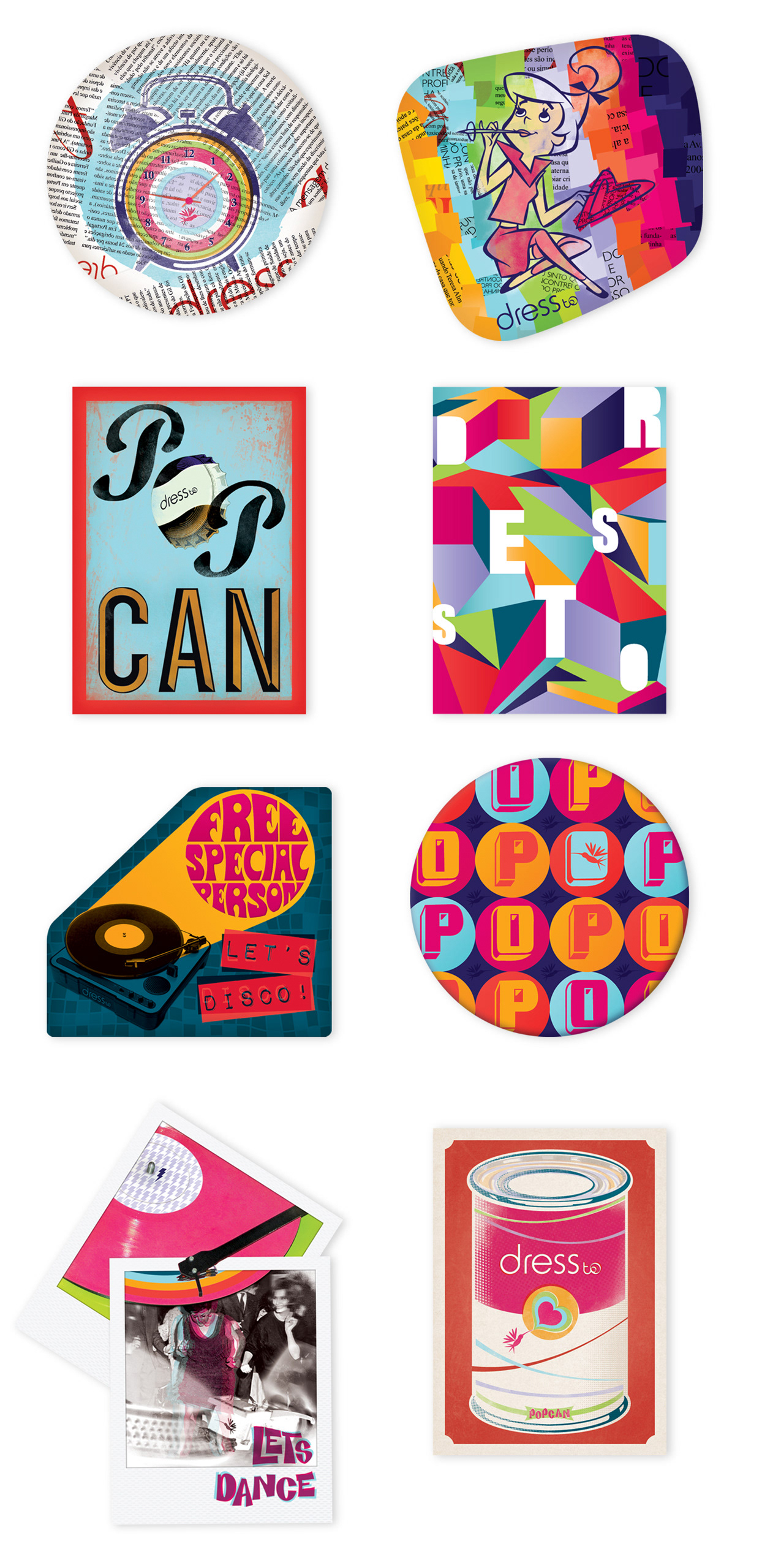 The catalog consists in a huge brochure that also carries 2 piles of lookbook photos.